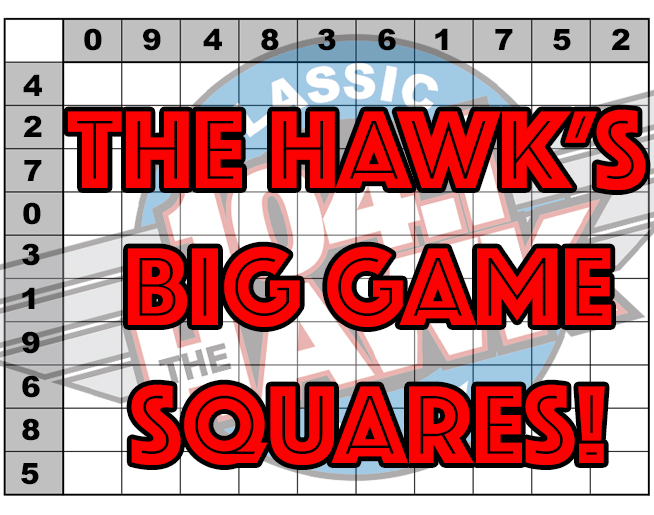 The Big Game is just around the corner (Feb. 12)…and the Hawk's Big Game Squares is back!
Just like the version you play with your friends, except there's no buy-in, you have win your square!
THE HAWK'S BIG GAME SQUARES IS SPONSORED BY:

SWENSON PARK GOLF CLUB
STOCKTON CARGO FC
STRAND ACE HARDWARE
CONGRATS TO THOSE THAT WON A SQUARE
GOOD LUCK ON SUNDAY!